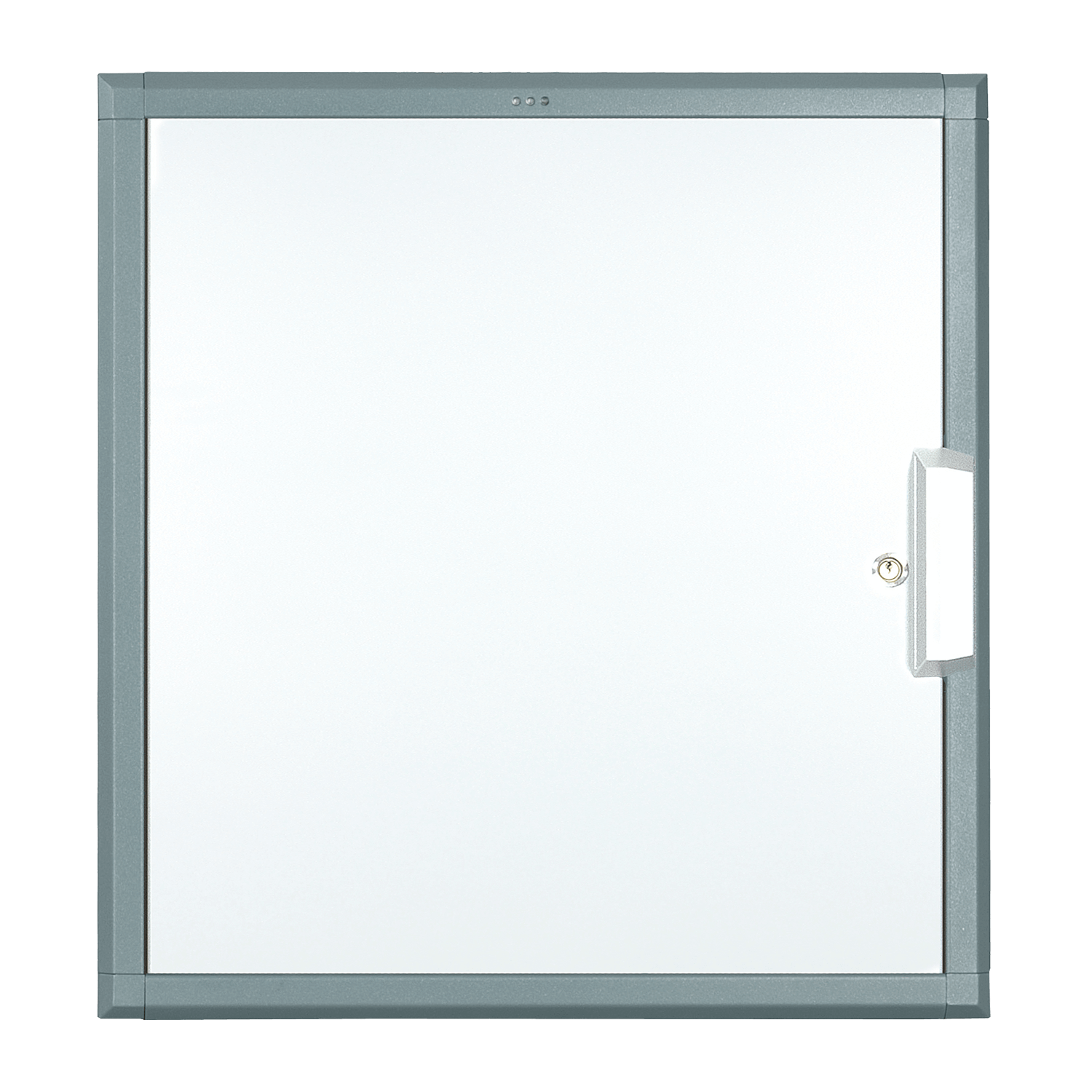 flexx Cabinet 12U (up to 4 Panels, steel door)
Product information "flexx Cabinet 12U (up to 4 Panels, steel door)"
Modular key cabinets with up to 128 slots
proxSafe flexx is a modular solution, allowing you to create any system size for your own perfect solution by combining various types of housings and keyPanels. Any size system from 16 slots to thousands with numerous configurations can be realized.
proxSafe flexx systems consist of robust steel cabinets in a discreet color. The keyPanels with various slot densities are site-assembled into the cabinets. If you need to store a high quantity of single keys you can choose key panels with a high slot density, for large bunches of keys or other items a low slot density is better suited. Configuration of the proxSafe flexx system can be modified at any time in order to meet changed requirements. The doors can be constructed of solid panels or with clear window panes.
Smaller cabinets are designed for hanging installation, while the 36 U cabinet can be placed perfectly in combination with compartment systems due to its design. In any flexx-steel cabinet, a power supply, the battery and the electronic control of all connectable components is included. The built-in power-saving mode ensures optimal use of the battery. The terminal and the various keyPanels can be simply connected to the control board in the flexx housing which was designed to make retrofitting very easy. An additional service door allows easy access to all components, as well as emergency opening of the corresponding proxCylinder. All proxSafe housings are equipped with tamper contacts and 4 relays which can indicate various alarms via the network and locally.
Your benefits at a glance:
● Power save mode for very long operation with backup battery
● Fail-safe open
● Contactless technology, maintenance-free
● Convenient emergency opening
● System always extendable with additional panels
● 4 outputs for local alarms
Technical Data
Dimensions WxHxD / Weight: 630 x 666 x 210 mm / 26 kg

Material: stainless steel, powder coated

Sheet thickness:
Housing 1,5 mm
Door 2,5 mm

Colour: similar RAL 9006, DB502

Operating Temperature: +5...+50 °C

Relative Humidity: 5...95 %, non-condensing

Power Requirement: 110...240 VAC

keyTag Frequency: 125 kHz

Door Options: Metal door, not shown

Backup Battery: 12 VDC / 2.3 Ah

Digital Output: 4x 30 VDC / 1 A for up to 16 Alarms